SuperCon 2016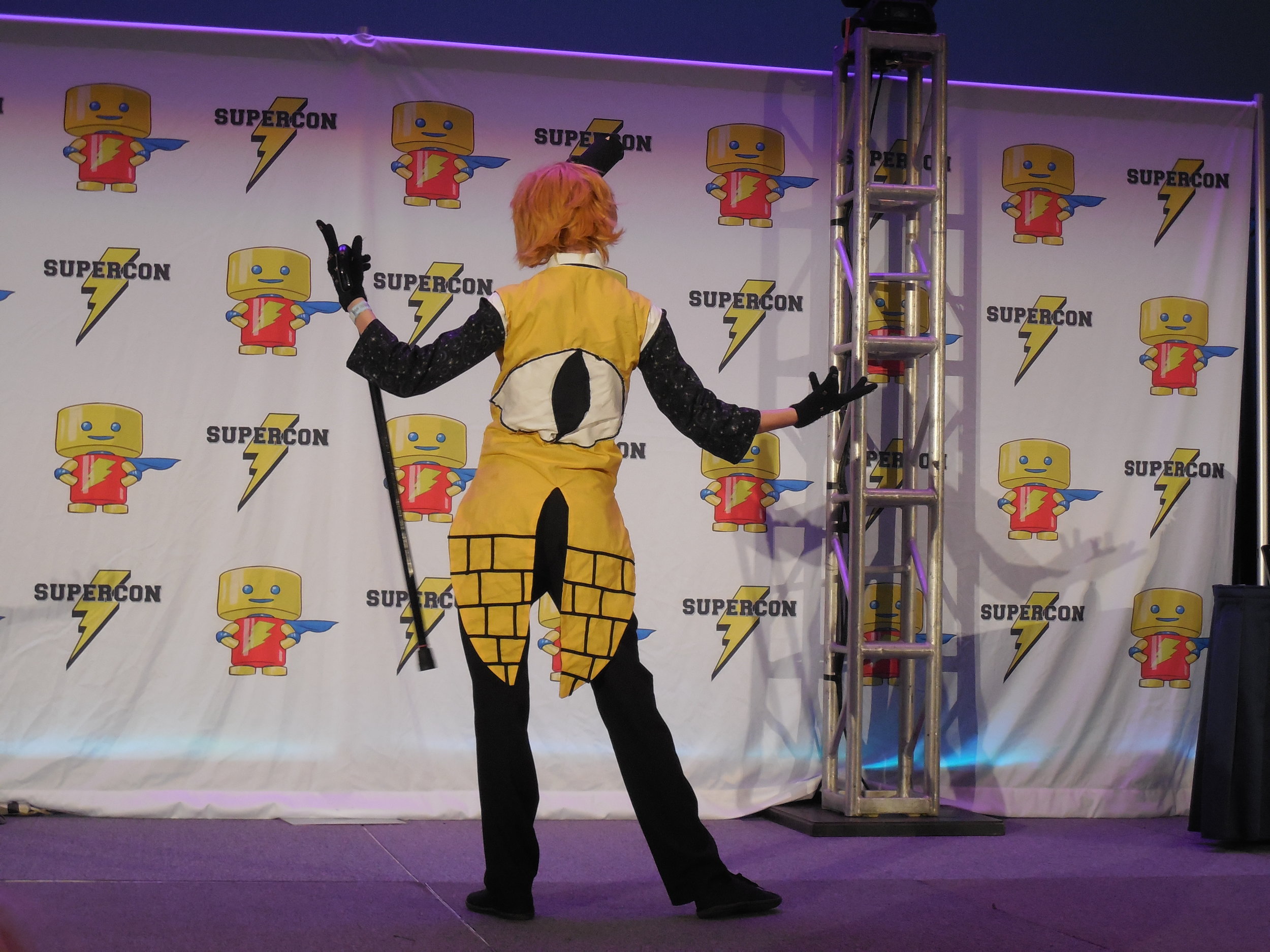 Merch. There was a great variety of merchandise, with a general pattern of two booths on opposite sides (two for body pillows, two for plushes, two for figures, two weapon vendors, and several for a variety of posters and clothes). There were also several personal designs, such as animal skulls, silicon costume parts, light up belts and signs, and celebrity prints." In addition, there were a half-dozen comic vendors--but there are so many comics that they don't overlap too much.
Artists' Alley. The artists' alley had excellent selection and variety. Many took known characters and created new styles and crossovers for paintings or drawings that were remarkable.
Organization. The lines' supervisors could be somewhat overzealous. For example, if you take more than a second to move to fill the .5 inches in front of you that opened up, a staff member will scold you to move forward and stop holding up the line. Registration lines are excellent, but this may have been in part that 1. I wasn't there for the first day and 2. I didn't get there right away at opening. The con also provided maps and labeled areas clearly - which I appreciated. The size of the venue matched the size of the con. I didn't feel to cramped, nor did I feel like there wasn't enough activity happening in the space.
Special Events. The cosplay contest was amazing. Geek trivia events were entertaining. There were some helpful cosplay panels, however, the comedy shows were mediocre at best.
Cosplay. Just under half of the attendees were in cosplay.
-T. Bartella