Anime Milwaukee 2018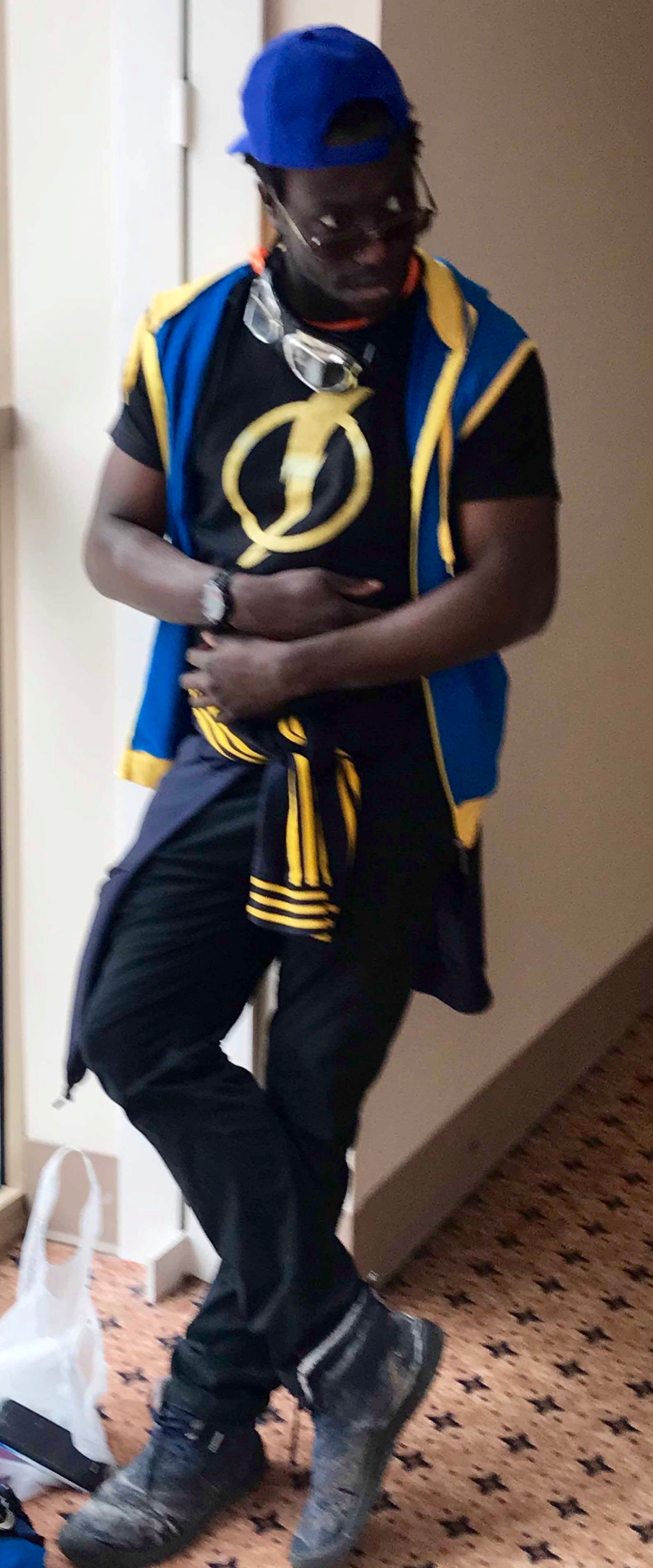 Merchandise. Anime Milwaukee's merch room continues to grow. The figure selection is especially impressive! For those working on the ultimate collection, this is especially enticing because it drives the prices down as vendors try to compete. In addition, a refreshing crop of new-release wall scrolls loomed above. The only item apparently lacking in vendor selection was cosplay. While cosplay vendors tend to be a rarity, usually at a con the size of Anime Milwaukee there is at least one booth with popular cosplay for sale (ex: Ruby Rose, Kirito, Attack on Titan Uniforms, Naruto cloaks, etc.)

Artist Alley. Anime Milwaukee enjoys benefit of having access not only to excellent Wisconsin Artists, but Chicago and Minneapolis' talent as well. With an Artist Alley notable enough secure a large subsection of the exhibit room, it is only a matter of time before Registration, which is also hosted in the exhibit hall, will have to be moved in order to accommodate the best of the Midwest's anime art talent alongside the growing anime merchandising industry.

Organization. Our evaluation or organizational standards is actually based on Anime Milwaukee. For years it has been our benchmark of expectation when it comes to Access Control, Signage, and Foot-traffic. This year, Anime Milwaukee maintained it's exemplary status, the only noticeable organizational flaws fell upon registration, in which wait time to receive a badge was incredibly long (on Friday night, at one point, reaching almost 2 hours). While this is not an ideal situation for an attendee, it does happen at many large conventions, a category in which Anime Milwaukee is currently transitioning into. The growth rate of the convention most definitely made predicting necessary registration capacity difficult for the staff when preparing for this year's con. If anything, this year's lines will serve as motivation for future attendees to have their badges mailed to them.

Panels. Once again, Anime Milwaukee has set the bar high with panel selection. There were Japanese cultural event panels, Anime-specific panels, Video Game panels, Geek Generalist panels, and Comedy Panels that even someone who isn't a passionate fan could enjoy. The panelists I had the privilege of enjoying time with were all very charismatic, charming, and humorous. There was never a moment of secondhand embarrassment, a feeling all too common when it comes to panels in which the presenters are unprepared.

Venue. The Wisconsin Center, in conjunction with the Hyatt, is a distinguished venue. The Hyatt, among other hotels, is connected via skyway to the Wisconsin Center, which allows easy (February wind and cold-free) access for cosplayers. The other benefit of the Wisconsin Center is its sheer size. As Anime Milwaukee grows, there is plenty of space for the expansion. This is especially beneficial to the con, as it reduces the likelihood of a location change, something known to disrupt the flow of the community as seen in other conventions in the Midwest.

Guests. While cosplayers and voice actors are usually the highlight guests at a convention, unfortunately Christina Vee cancelled last minute. Luckily, Top 5 Spotify Japan artist, TeddyLoid, was there to steal the show with an amazing performance at Nocturnal Underground, the rave event hosted on Saturday night, and two meet & greet sessions with fans.